A member on a Sindy Collectors Facebook site shared an article about Sindy the other day. Sindy has been given a makeover and will be on sale again after an absence of several years. However, if you are a Sindy lover the news is not necessarily good.
http://www.dailymail.co.uk/femail/article-3787148/Sindy-doll-brand-new-shape.html
Under the pretext of addressing body issues the manufacturers have completely changed Sindy from a fashion doll to a larger doll which to me looks like an American Girl/Journey Girl knock off. Not one trace of the familiar Sindy remains.  The original Sindy was a "wholesome , girl next door" type of doll and I see no need to change her size or age in order for her to be one again. I feel as if the marketing people have entirely missed the point of what Sindy was and to me it is just wrong to trade on the Sindy name in this way.
Sindy has had a lot of revamps in her lifetime. Pedigree restyled her several times between her debut in 1963 and 1987 when production was taken over by Hasbro who produced an entirely different doll which while not entirely like Barbie certainly raised the ire of Mattel who took them to court.
Pedigree Sindy
Hasbro Sindy

By http://news.bbc.co.uk/2/hi/business/5346182.stm, Link
In 1997 Hasbro ceased making Sindy and her next incarnation was through Vivid Imaginations and later New Moons
New Moons Sindy
More recently Tonner brought out a collectors version of Sindy. She does look more like the Pedigree Sindy's but this is an expensive collectible doll for display not a doll to be played  with so still somewhat unsatisfying to me. I don't have one, they are too expensive and hard to get in Australia. In any case something about her face is still not quite right.Those Pedigree Sindy's had a particularly sweet expression which nobody else has been able to capture. The Tonner Sindy's are no longer being made but here is a link to some photos of them on Pinterest.https://www.pinterest.com.au/search/pins/?q=Tonner%20Sindy&rs=typed&term_meta%5B%5D=Tonner%7Ctyped&term_meta%5B%5D=Sindy%7Ctyped
I didn't particularly like any of these versions of Sindy but at least she was still a fashion doll. Now it seems she is Sindy in name only.  The new Sindy's will have fashions which I hope will be nicer than the cheap and nasty things being produced for playline fashion dolls today but if they are the cost will probably put most parents off buying them for their children.
I feel as if this latest change has swept all the things we loved about Sindy away and in a way part of my child hood with it. I'm sad and I'm mad.
Millennial Sindy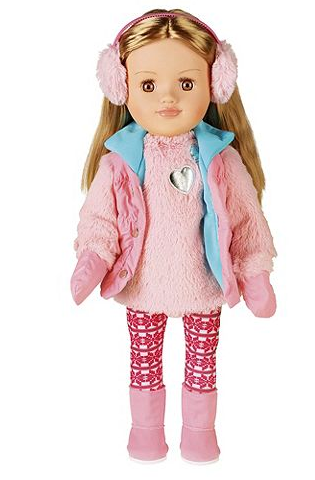 Further Reading:
http://thesindymuseum.webs.com/19871
http://www.club-sindy.com/sindy_main.htm
http://www.club-sindy.com/vivid_98.htm
http://www.mysindy.com/enter/articles/newmoon.html